Amy Dempsey: A Story of Answering God's Call
By Edmund Guest
Amy Dempsey's life has been intertwined with InterVarsity Pioneer Camp Ontario for over 70 years. Yet if you asked her, she would tell you that she is the least likely person to ever become involved with camp in the first place.
Amy's life began far away from Pioneer. She was born in 1942 to missionary parents and spent her early years in Bolivia. That all changed when her father was tragically martyred and her family returned to Canada. It was around this time when Amy's teacher who had been connected with InterVarsity for many years, recommended Pioneer Camp to Amy's mother.
Her first summer as an 8-year-old camper at Pioneer was not one marked by joy but grieving the death of her father and of severe homesickness. But in the midst of her misery, there was one redeeming outcome; during this first summer, Amy discovered the beauty of spending time with God in both prayer and in His word. Those habits of prayer and reading scripture never left her and have markedly shaped the woman she has become.
Despite rough beginnings, Amy continued to attend Pioneer and became more involved with InterVarsity ministries through her teenage years. She began attending Inter-School Christian Fellowship in Collingwood where she started high school and continued attending in Orillia where she graduated. In those same years, she completed the Counselor in Training (CIT) program at Pioneer and began serving as a counselor and then Craft Director. While never loving Pioneer as a camper, she began to cherish it as a staff member, always seizing the opportunity to comfort homesick campers.
After marrying in 1962, Amy left Pioneer to begin raising her family. But in 1973 she was asked to return as the Craft Director. Amy hoped to return but hesitated to accept the offer as she had a family with 4 sons to care for. Gerry, Amy's husband and closest supporter in all her years of ministry, encouraged her to take the opportunity as it suited her gifts.
She did not realize that saying yes to just one more summer would ultimately become 48 years of service to the Lord at Pioneer and InterVarsity. What started as directing crafts eventually became directing entire camps, directing program, hiring staff, and coordinating prayer support.
In Amy's final summer serving as Program Director in 1979, God brought a child to camp that altered her life and forever changed the ministry of Pioneer Camp Ontario. Before Rachel arrived at camp that summer, no one at Pioneer knew that she had Down syndrome. Despite some uncertainty about what to do, Rachel stayed for two weeks, participated in every aspect of camp program and loved it. At the time, not even schools had integrated programs for children with special needs.
As Amy watched those two weeks unfold, God began to stir in her the idea that this might be possible for more and more children like Rachel. What followed that stirring was the beginning of Pioneer's Special Needs Program which Amy directed from 1979 to 1986. The program has changed the very heart of Pioneer and has become a defining aspect of how the camp operates. Since Amy said yes to Rachel, thousands of children with special needs have experienced the joy of Pioneer and Pioneer, in turn, has been deeply blessed by their presence.
Of the many roles Amy has had, the one which she has helmed the longest is the Director of Women's Ministries (1979-2020). When asked to run a women's weekend to help celebrate the 50th anniversary of Pioneer Camp in Ontario, Amy nearly turned it down. She wanted women to be nurtured in their faith but her heart was that nonbelievers to come to know Christ – the latter she feared would not be accomplished by such a weekend.
Amy eventually accepted the opportunity and prayed that non-believers would come and hear about Jesus. God answered that prayer for that weekend but did not stop there. Amy has since led weekend retreats, day programs known as 'Days of Joy,' and seminars all across southern Ontario. These events have been filled with joy, prayer, songs of praise, and have been a light to the many women who have attended. Women of faith have come to be nurtured and uplifted and while others have come to see the light of Christ for the very first time.
To capture the stories of the countless individuals who Amy's life has touched would be an impossible task. The ministries which she has led and roles she has filled over the years are many. Yet through it all, her posture and her heart have stayed the same. When God has led Amy to places that she did not ask to go and called her to serve in ways she had not planned, she has always said yes. Love for the lost, compassion for the brokenhearted, devotion to prayer, and passion for teaching God's word have become the defining traits of Amy's ministry and the joys of her life.
Perhaps Amy is the least likely person to ever become involved with camp. But by God's grace she did, and Pioneer and all who she has served are better for it.
Give to Amy Dempsey Leadership Award
Donate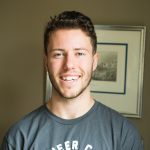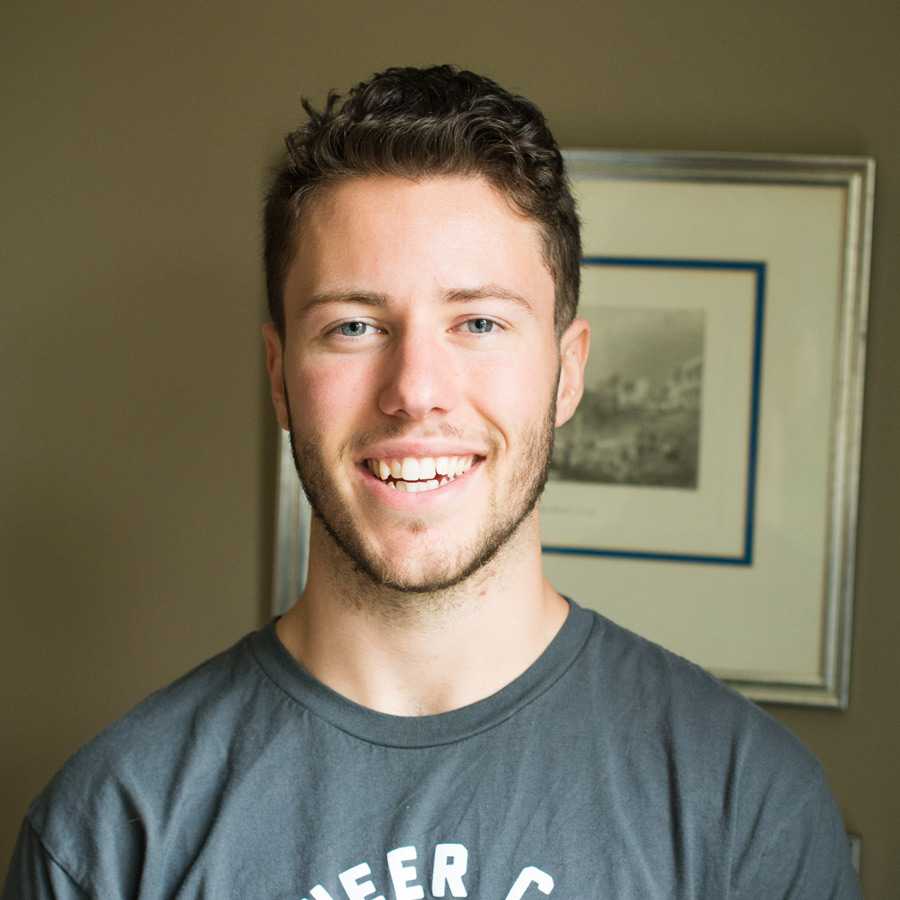 Edmund has known Amy his entire life and is honoured to be serving at Pioneer Camp Ontario as the Director of the Special Needs Program – the very ministry Amy started all those years ago.
Related posts