God's Faithfulness Extended
Reflections on the Grand Opening of the Leadership Centre on Clear Water Lake
On June 16th, the Leadership Centre on Clearwater Lake was officially opened and blessed at InterVarsity Pioneer Camp Ontario. Those who gathered experienced an undeniable sense of gratitude for the faithfulness of God.
Long-time staff member, Director of Women's Programs, Amy Dempsey felt it deeply as she stood at the Clearwater site watching the ribbon cutting ceremony. She was remembering that although this site is now one of four ministry hubs at Pioneer, in the fifties and sixties we did not even own the property.   "Friends of Pioneer bought the property for God's use, and as the Leadership Centre was dedicated that story was very much in the forefront of my mind… It encouraged me to remember we serve a Sovereign Lord who is very much at work today!"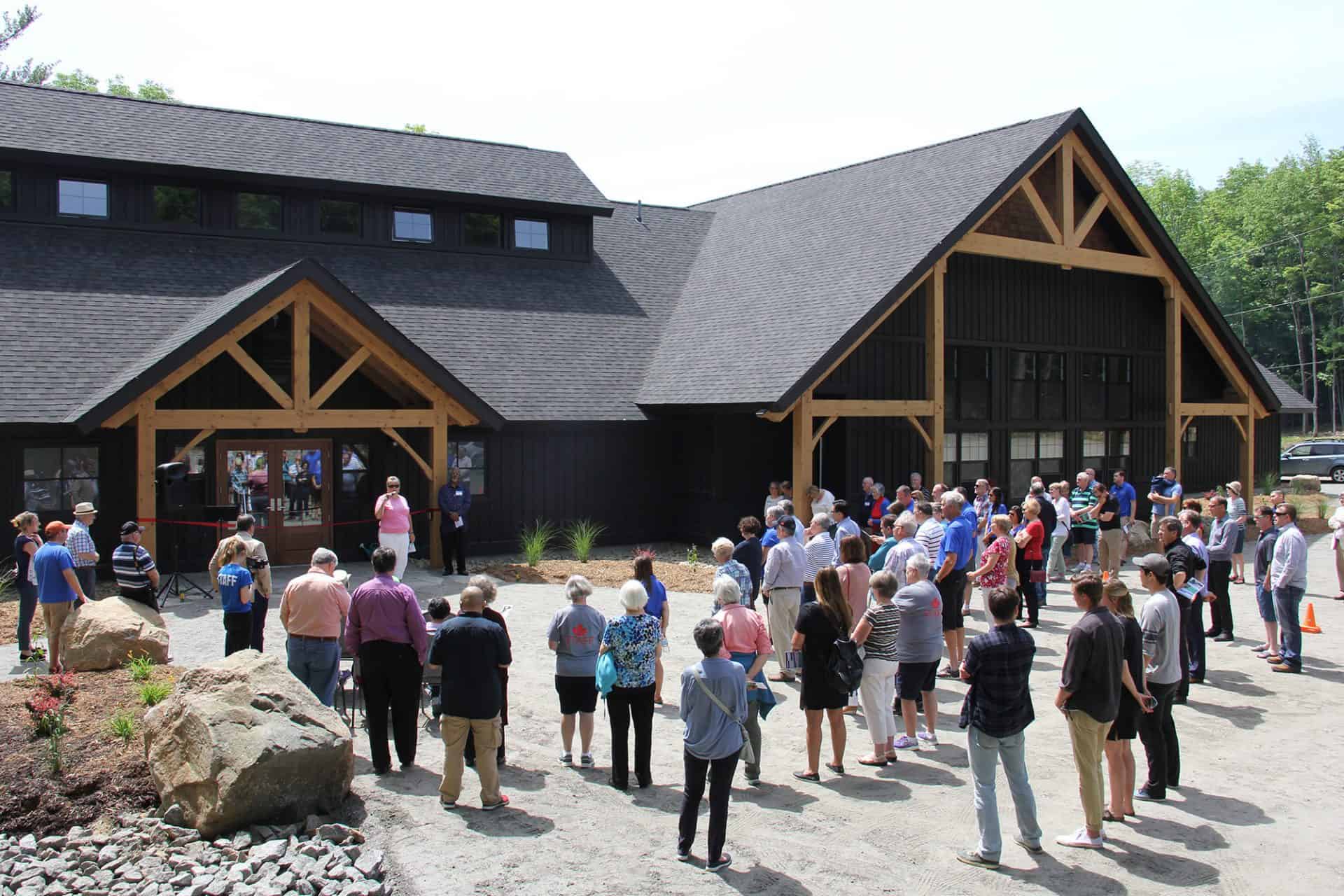 An Ever-Changing Call to Ministry
Amy's own story reflects the faithfulness of God to the community at Pioneer Camp and to a homesick little girl who had just lost her father. Amy's first summer was in 1950, and her mom had to insist that she return the following year. Thank God she did! Amy's life work has been in service of the community at Pioneer in a wide variety of roles. Every time that Amy thought God was calling her away, she found he was calling her to a new role here.
"I have seen so much over the years. So many changes and yet the same faithfulness to what God has called us to… and God continues to allow us to minister."
It's a humbling and exciting thought!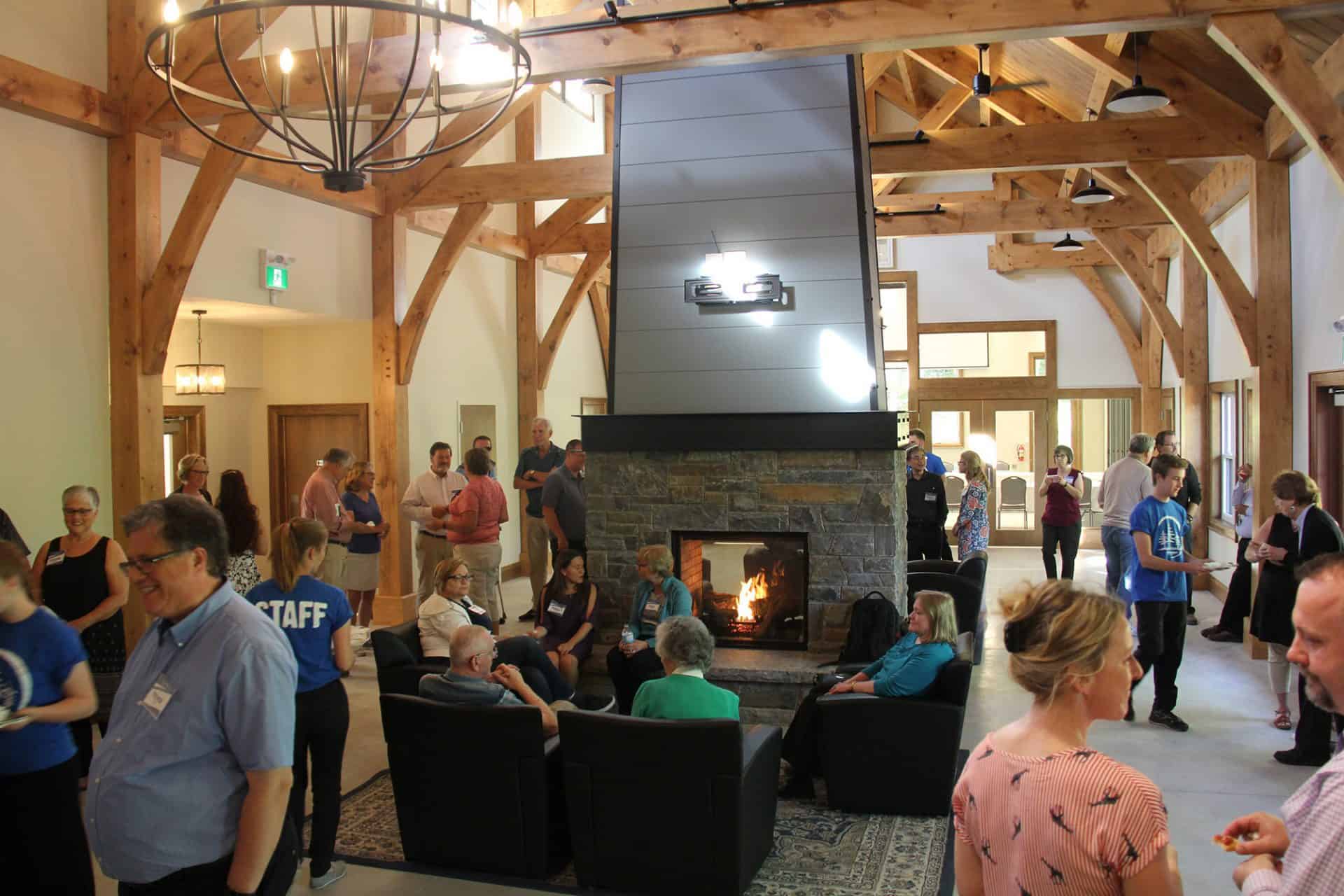 Snapshots of Lives Under Construction
Darrell "Nanook" Smith also found himself reflecting on the humbling nature of camp ministry as he walked through the completed building. Having toured the construction site in both February and April, he had the unique experience of seeing "snapshots" of the project at different stages, and as a seasoned summer volunteer, draws a parallel between a building under construction and the way God uses camp to build young leaders.
"We get to see snapshots of camper's lives for one or two weeks each summer as they build their faith and their walk with God," he explains. "We might not get to see the details from September to June, but we get to see snapshots of them as they grow up, so it feels like I've seen snapshots of a building getting built, like I see snapshots of campers growing up until the point where they are ready for God to use them in leadership."
It's another humbling revelation of a faithful God who entrusts us with a small but critical window of a young person's life; a life that HE is shaping, and HE is building, and year after year he invites us to participate in the process.
That participation takes many forms. For Amy, it has meant the dedication of her life's work. For Darrell, it means returning summer after summer. For Ian James, it takes yet another form.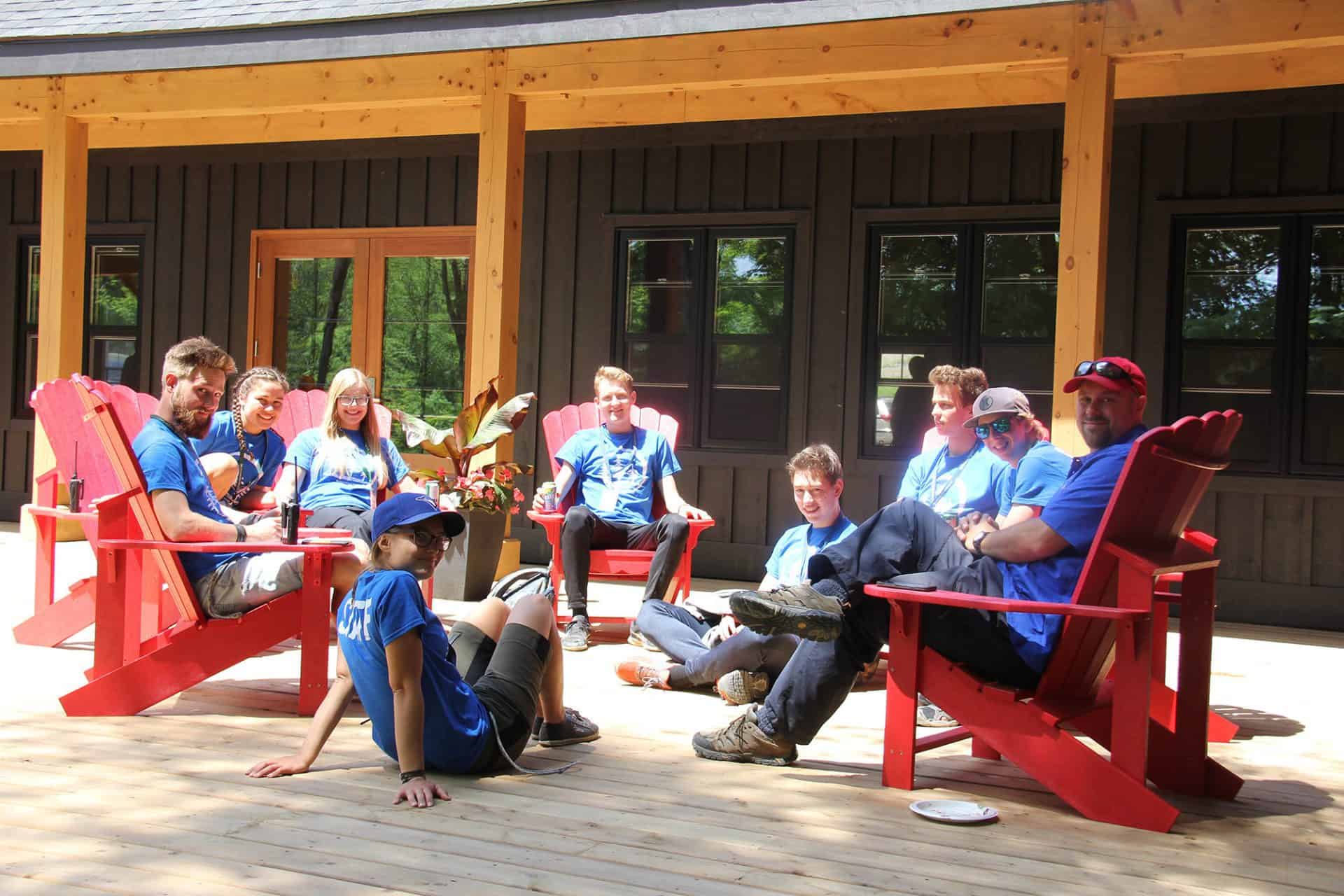 The Fruit of Partnership
Like so many of our donors, Ian and his wife Sherry-Lynne have a decades-old relationship with Pioneer Camp that is motivated by a deep desire to actively participate in life-changing spiritual growth. He describes their giving as a tangible expression of their ongoing connection to a community that is grounded in Jesus, and the long-term relationships that he has built here continue to challenge him to live differently.
But why did the Leadership Centre inspire him to partner above and beyond his usual giving? Ian explains as he reflects on his experience at the grand opening: "We try to find ways to give where we see opportunities for the Lord to multiply the effects of our gifts… An investment like this will have people-impact over many years."
We have an extensive network of ministry partners like Ian (and many of you!) who have experienced the outpouring of God's faithfulness over the course of Pioneer Camp's history, and their response has been to live their lives with open hands and hearts, in service of the Kingdom of God today. The gathering around the Leadership Centre pulsed with anticipation for the future, and gratitude for the journey that has formed and transformed this community.
Year after year, we remain in awe of all that God has accomplished, and are deeply grateful for the privilege of participating with his work.
There is still time to ensure the Leadership Centre on Clearwater Lake is fully paid for this summer. Join the Grounded and Growing movement and every dollar given or pledged by Aug. 31 will be matched! Click here to ensure the new building is a burden-free resource for young leaders at Pioneer this year.
Donate Now