Larry Offner: A 43-year Legacy of Loving the Mission
When Larr
y Offner was 12
 years old, his d
ad 
encouraged him to attend 
InterVarsity 
Pioneer Camp Ontario.
"That's where 
my Canadian InterVarsity 
story begins," says Larry, who was born and raised in Illinois. 
The year was 1966 and Larry travelled from the U.S. to Canada to attend summer camp in Muskoka. He loved it so much it set the course for 
the 
next five decades of his life.
Larry retired from InterVarsity on Aug. 31, 2020 after officially serving the mission for 43 years.
"
Very few people have made the scale of contribution that Larry has
," said President Nigel Pollock
. 
"
In the annals of InterVarsity he is one of our stellar characters. Through many changes and transitions in wider society and the church Larry's vision for the work of InterVarsity and his commitment to our mission 
has been steadfast."
Larry
 joined InterVarsity Canada on September 1, 1977, once again through the gentle suggestion of his dad who heard there was a job opening that seemed perfect for 
his son
. The job had two parts:  work at
 Pioneer Camp in the summer months and 
with
high school groups the rest of the year. Larry, two years out of university, applied for the job and the rest, as they say, is history.
Larry's first high school work was in Toronto where he was responsible for what 
was
 then called Inter-School Christian Fellowship (ISCF) in 35 high schools. InterVarsity staff continue to 
walk alongside high school students 
across Canada
 both through camp and in their schools
.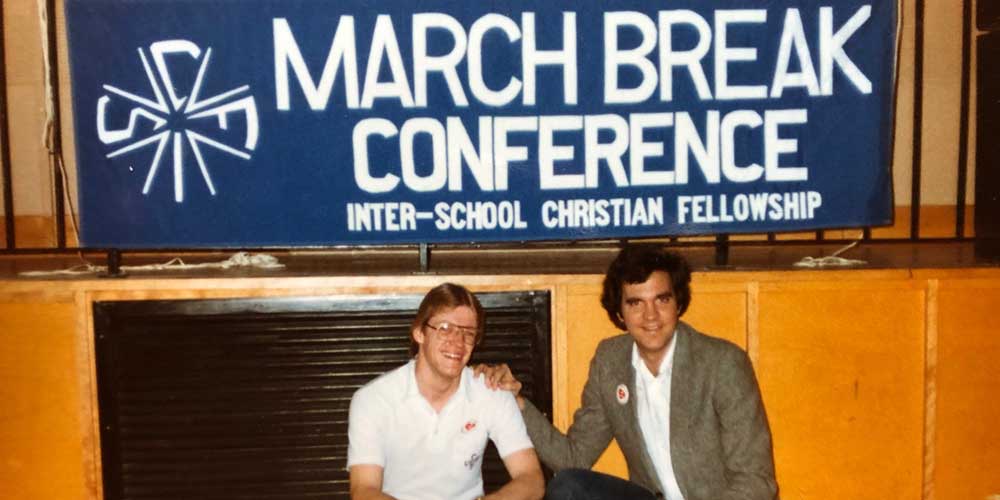 Throughout the late seventies and all through the 1980s, Larry served the high school ministry as a staff worker and then as Ontario ISCF Coordinator. Through the same 
period,
he served at Pioneer in a variety of roles at Boys Camp: chalet leader, program director, assistant director and then director. 
During the 80s and early-90s he also directed the teens camp called Pioneer Plunge.
From
 1992-94, Larry served as Director of the LITs (Leaders-in-Training).In
 1994
, he
 became the Ontario Regional Director
, responsible for supervising all InterVarsity ministries in the province.
while
 continuing his summer service at Pioneer, directing the LIT (Leaders-in-Training) program for high school students. He also was the director of the end of summer teen camp, Plunge, for 15 years.
In 2002, Larry was appointed the National Director of Pioneer Camps 
and then became the Vice-President of Camping for five years. 
Always seeking to serve where needed, 
h
is
 last five years on staff have been as the Alumni Director for Pioneer Camp Ontario. In many ways, his career with InterVarsity came full circle. 
"Over these forty plus years Larry has been remarkably adaptable and served in every area of ministry," said Nigel. "He has held regional and national leadership roles, mentored and encouraged generations 
of emerging leaders and taught the Bible with gentleness, honesty and enthusiasm. He has cared more about the mission than his own position or title and been willing to serve where most needed. Through it all he has led with a servant heart. He has been real and modelled that reality for others."
How do you stay with an organization for 40 plus years? 
When asked this question, this is the answer Larry always gives:  
"You love the 
mission;
 you find many ways to serve.
"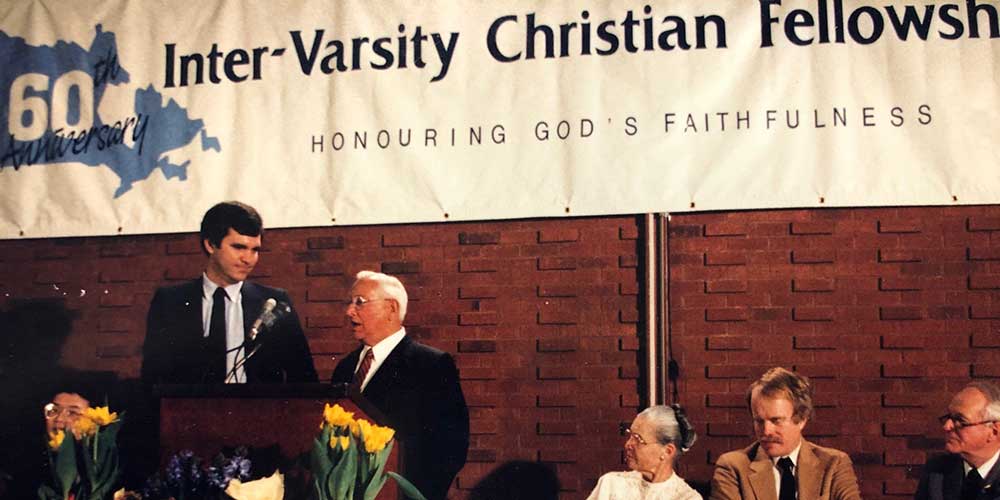 Larry Offner Camper Scholarship Fund
To honour Larry's love for InterVarsity's mission, we have established a Pioneer Camp Ontario Camper Scholarship Fund. To give to this fund, 
clic
k
h
e
re
.
As you give
, you'll be investing in the lives of children like a young Larry Offner, giving them an opportunity to learn more about themselves, God, creation and this world by spending time at camp. As Larry's life proves, that is a worthwhile investment.