Summer Staff & Volunteers
JOIN OUR TEAM THIS SUMMER!
Every year we hire incredible program staff and volunteers that serve and invest in the lives of the hundreds of children and youth who come to Pioneer Camp each year.
APPLY ONLINE
Summer Volunteer Opportunities
We are always looking for fun, Christian leaders who want to share the love of Jesus with campers, and change lives!  As a staff member, you can expect to work hard, make friends, and see God work both in your own life and in the lives of children and young people in a powerful way.  Summer positions are on a volunteer basis, but there are opportunities to receive compensation while working at camp. Please indicate your interest in finding our more information when you apply.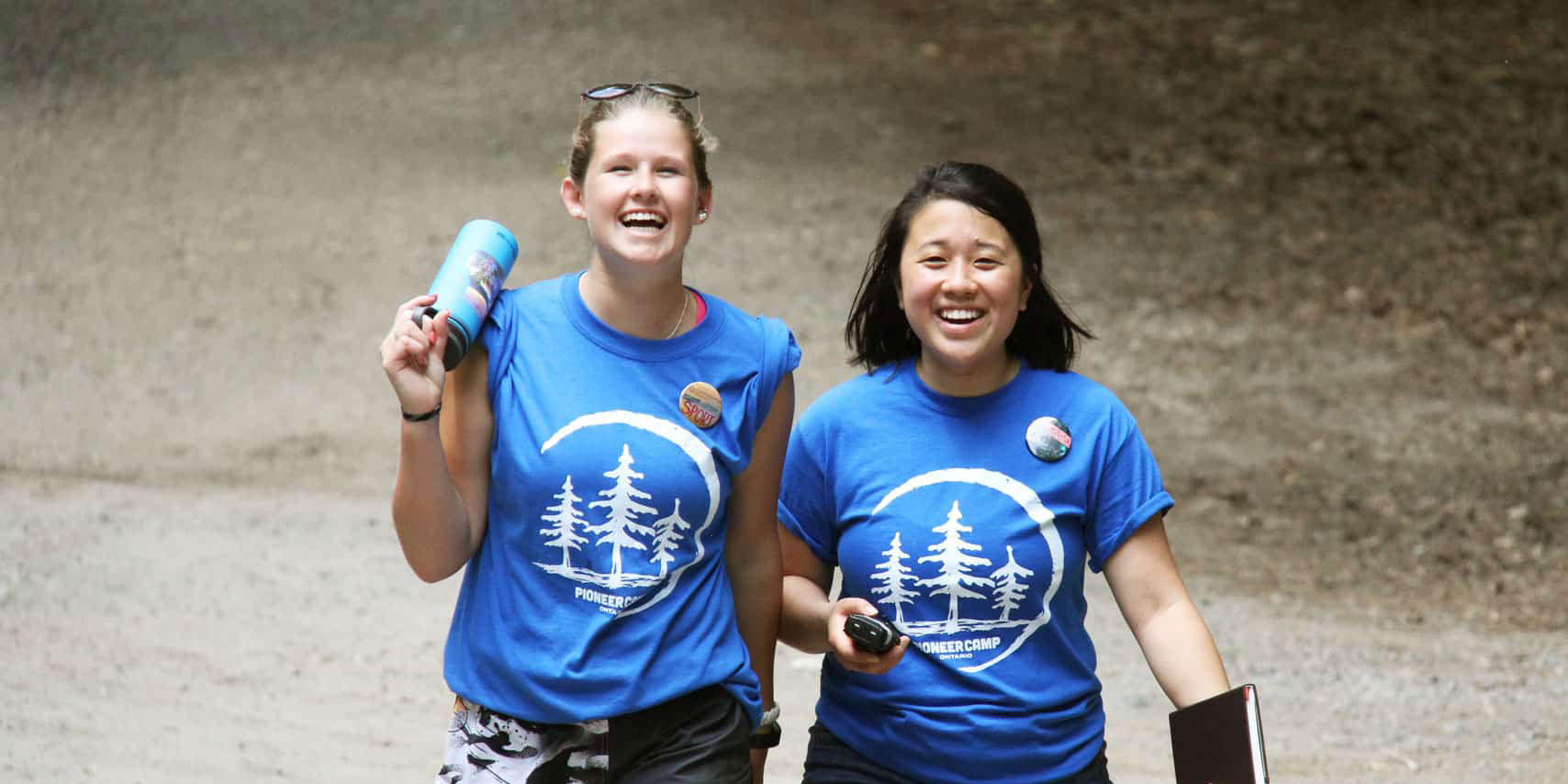 Summer Staff & Volunteer Opportunities
Summer Staff:
Chalet leaders

Program staff

Lifeguards

Activity staff

Videographers
Summer Support Staff:
Housekeeping staff

Nurses

Doctors

Maintenance staff

Kitchen staff

Drivers
Staff Reference Forms
After you have submitted your Staff Application, we require references to be submitted on your behalf. It is your responsibility to make sure that the individuals you have selected to be your references complete the forms below. To submit a staff or volunteer reference form, follow this process:
If you are applying as a summer program volunteer (e.g. chalet leader, activity coordinator or program staff etc.), please use this link

If you are applying as a support staff (e.g. kitchen, maintenance driver etc.), please use this link

If you are applying to the Launch program, please use this link

Once complete, the reference form will be automatically submitted to the director of the site you are applying for.
Does this sound like you?
Teachable, helpful, friendly, hard-working, persistence to maintain a positive attitude, reliable, and flexible

A dynamic and life-giving relationship with Jesus Christ, committed to growing toward maturity in your faith. Passionate to share Jesus with those around you in words and with your actions.

A leader who has the flexibility and willingness to help out wherever help is most needed

A leader who has an understanding of children and passion to care for them

The ability to live and work in a camp environment and willingness to fully participate in camp activities

A team mindset to work with other staff in a spirit of cooperation

A successful result from screening procedures such as: police record check, reference checks and verification of special training certificates
APPLY ONLINE