Outdoor Education / School Trips
CLASS TRIPS & OUTDOOR EDUCATION
Partnering with schools to develop programs designed to grow and challenge students and to help achieve your school's learning objectives.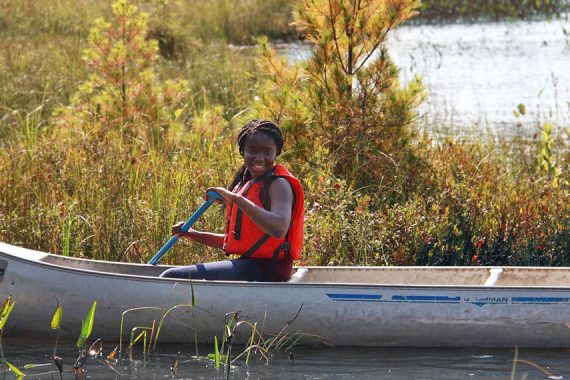 Years of Experience
We have years of experience working with teachers and schools to provide fun-filled and educational day and overnight trips for students in elementary and high school.
The Outdoor Education Program at Pioneer Camp is designed to help students develop leadership and interpersonal skills while promoting a greater appreciation of the environment they live in and the benefits of being physically active. We understand that each person learns differently and use differentiated instruction to try and most effectively engage every student.
BOOK YOUR GROUP
What We Offer
We offer a variety of programs in areas including Recreation, Education, Adventure and Leadership. Our programs are based on the Ontario Curriculum. Our quality staff are trained to teach these programs and all the equipment required is provided on site.
We understand that each group and experience is unique and the Pioneer Camp team will strive to help to make this experience significant and memorable. We are committed to fostering an environment that is encouraging and supportive in order to maximize each student's and faculty's experience.
BOOK YOUR GROUP
Testimonials
"Going to Pioneer Camp was a bonding and unforgettable experience for our students. They experienced the beauty of Northern Ontario while learning about the outdoors, about each other, and about themselves. The staff were supportive, motivational, and helped us all to feel like we were in good hands. We look forward to making trips to this camp an annual event, and one that I'm sure will be eagerly anticipated by all our students."
Fieldstone Upper School
Stephanie Long
"My students arrive at Pioneer Camp hungry to grow as musicians. They leave satisfied with a strengthened sense of character and commitment. Our new student leaders always seem to emerge during band camp weekends at Pioneer Camp."
Huron Heights Secondary School
Dean Goddard
"Our experience at Pioneer Camp has been phenomenal. Organizing a high school leadership camp program can be a lot of work, but with the support of Pioneer Camp staff, our program is always a tremendous success. Staff will do whatever it takes to make your retreat/camp as best as it can be."
Henry Street High School
Peter Loveless
"Pioneer Camp, a place where the kids connect to the world that they never see at home. Staff connect with kids, making them feel like they are special and that they are taken care of. Pioneer Camp – more than just connections, a place to feel loved."
Father Henry Carr Catholic High School
Deb Gove
"Our music program has held workshops at Pioneer Camp numerous times with great success. The facilities easily accommodate our various vocal, band and string groups. The camp councillors were great with the students and provided a variety of outdoor activities and programs which our students really enjoyed."
Bishop Allan Academy
Brian Legere
"Our experience was fantastic! The staff were warm and welcoming, and showed a genuine interest in our students. They were encouraging, knowledgeable about the various activities, and flexible. The students loved high ropes and mountain biking. It has been a highlight in our school year and we can't wait to return next year!"
Stouffville Secondary School
Miriam Sellick-Smith
"I have been bringing my Grade 8 classes to Pioneer Camp for over 12 years now. The expertise, knowledge, enthusiasm and instruction techniques of the staff have been outstanding. Pioneer Camp allows the students to really learn and appreciate nature."
St. Justin Martyr
Paul Edmonds
"Pioneer Camp is more than just an escape from the city, it is an absolute adventure! The staff are freindly, knowledgeable and fun. Our students are still raving about the trip. We'll be back!"
Meadowvale Christian Academy
Pam Tuck
"At Pioneer Camp, our students get to experience a great outdoor education program and take away memories that last a lifetime."
Erin Mills Middle School
Joe Milutinovich