BUILDING NEW STORIES
Since 1929 Boys Camp has been a dedicated space for boys to play, grow in leadership, enjoy the outdoors and draw closer to God. Help this valuable and powerful ministry remain strong into the future by giving to this project.
Donate
Why Rebuild?
After 70 years of boys and young men making use of every inch of the structure, the Dining Hall is showing its age.  The kitchen and food service areas need modernizing, the foundation needs rebuilding, and the roof leaks and need to be replaced. We all treasure the building and what it represents, but we know that for Boys Camp to keep thriving, we need to replace it. Rebuilding this well-used and much-loved building is a high priority. By replacing this community hub, Boys Camp will have a larger, modern and established place were even more young men can become life-long followers of Jesus.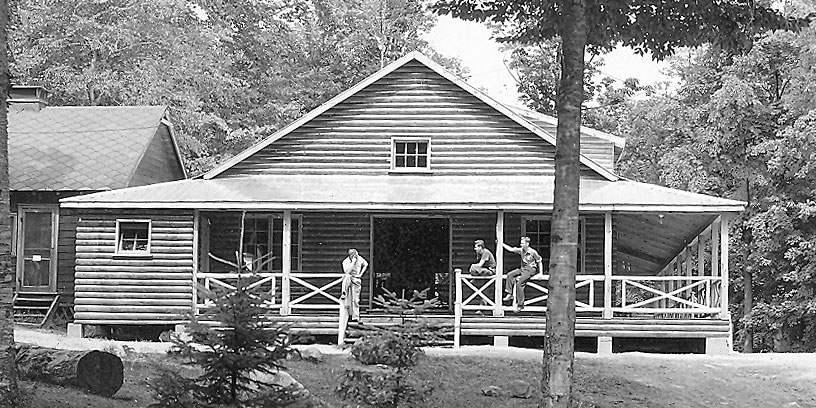 Building Project Updates
We have begun the first stage of re-building the Boys Camp Dining Hall!   This past week the building came down. It no longer stands there overlooking the lake.
We will be working on preparing the site and having the foundation and backfilling in place this summer. We will start framing this September.
Yes, that means we will not have it done for this summer. We have been working on planning for a temporary kitchen and will use several dining tents to eat. It will be just like we use to do a Boys camp before the Dining Hall was built (pre-1954). It will be an exciting adventure and a once-in-a-lifetime memory for this year's campers and staff.
In the upcoming weeks we will be holding an online auction for windows and doors from the Dining Hall. You will also see more photos on our social media platforms.
We are grateful for the many supporters, staff and community members who continue to see Pioneer Camp's significance for the next generation.
What does this project include?
Larger Dining Hall 3700 square feet with seating for 275 people and a stage
Kitchen and serving area Dish area
Updated, larger and accessible washrooms
Wraparound decks and additional entrance doors
Prayer Room
Food storage and loading/unloading areas
Dry hydrant for fire suppression
Site preparation and removal of existing structure
State of the art septic system (installed in 2018)
Site plan and permits (completed in 2019)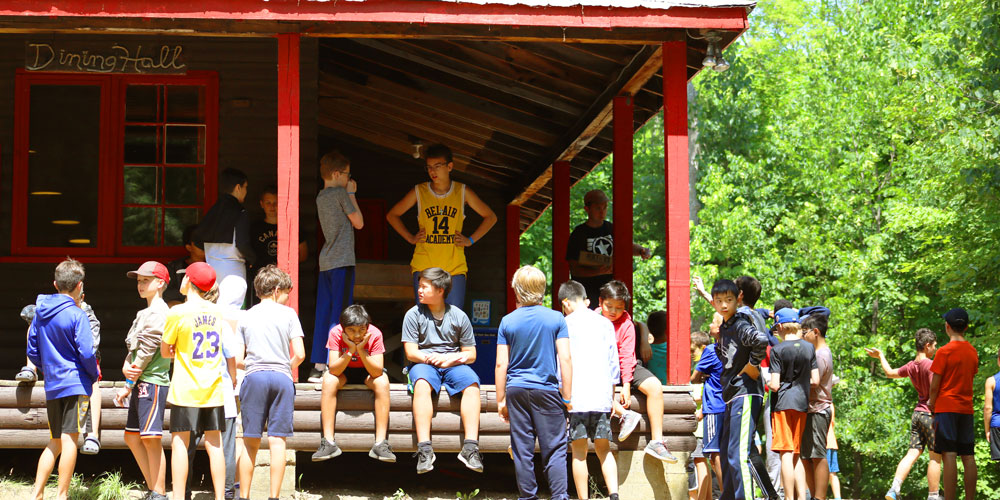 We have already raised over half of our 3 million dollar goal! We only have $1.4 million left to raise! We can reach our goal quickly with your help. Your donation of any amount makes a difference. Prayerfully consider partnering with us financially so we can build in the fall of 2020.
Fundraising Goal: $3 million
$1.6 m raised
Donate
If you would like to meet with us and talk about donation options or to hear more about the building and development plan, please contact:
Dylan Knibbe, Boys Camp Director –

[email protected]
Cheques can be mailed to:
Pioneer Camp Ontario
942 Clearwater Lake Rd.
Port Sydney, On
P0B 1L0
Please put "Boys Camp Dining Hall" in the memo line
Help this valuable and powerful ministry remain strong into the future by giving to this project. Donate today!