BUILDING NEW STORIES
Since 1929 Boys Camp has been a dedicated space for boys to play, grow in leadership, enjoy the outdoors and draw closer to God. Help this valuable and powerful ministry remain strong into the future by giving to this project.
Donate
Why Rebuild?
After 70 years of boys and young men making use of every inch of the structure, the Dining Hall is showing its age.  The kitchen and food service areas need modernizing, the foundation needs rebuilding, and the roof leaks and need to be replaced. We all treasure the building and what it represents, but we know that for Boys Camp to keep thriving, we need to replace it. Rebuilding this well-used and much-loved building is a high priority. By replacing this community hub, Boys Camp will have a larger, modern and established place were even more young men can become life-long followers of Jesus.
Construction Progress Update
The first few walls of the new Boys Camp Dining Hall are standing! The summer directors were at camp for some debrief meetings and joined in to help lift the first few walls of the Dining Hall. It is exciting to see the building become a reality right before our eyes! Lumber and trusses and other supplies have been ordered so we can stand the rest if the walls and put on the roof before the snow flies. Covid-19 has had an impact on the camp operation as a whole and has created some delays in the building process. This summer our full-time staff were focused on running a safe and amazing summer camp. As we head into the fall season, we have begun the building project with enthusiasm and focus.
Do you have a skilled trade and are willing to donate some time and work to the building of the Dining Hall? We are looking to use the resources in the camp community to build the Dining Hall affordably and professionally. Please consider partnering with us in completing this project by donating time, finances, or skill toward the new Boys Camp Dining Hall. We are thankful for the many donors, supporters and prayer partners who have been walking alongside Pioneer Camp to see this project move forward!
October 7, 2022
We have continued to move forward with the construction of the Boys Camp Dining Hall, and we are happy to say we had a successful summer, even with the dining hall under construction in the middle of camp.
Supply chain has been a factor this year as we look to source everything from windows to doors to concrete. We recently got the windows in after a six-month delay, and the building now has windows!
Concrete has proven to be a difficult challenge as we were supposed to have the floor poured by the end of June – before camp started. Unfortunately, due to supply chain issues, this did not happen. The good news is that we are receiving concrete on September 22 for the first ½ of the building, enabling us to move forward with interior framing, plumbing, electrical work, insulation and drywall work. We are scheduled to have the other ½ coming before winter.
We are excited to move forward and complete this building for next summer!
We are also looking for skilled (and not so skilled) labour to help us with the project. There is much work to be done, and we are managing the project in-house to keep our costs down. So if you know anyone with construction skills or a willing heart, we are looking to put smaller teams together to keep the project moving forward through the winter months. We anticipate about seven months to complete once the concrete is completed – so our timeline is tight for next summer.
Do you have a skilled trade and are willing to donate some time and work to the building of the Dining Hall? We would love for you to join the volunteer team!
Get Connected with Volunteering
What does this project include?
Larger Dining Hall 3700 square feet with seating for 275 people and a stage
Kitchen and serving area Dish area
Updated, larger and accessible washrooms
Wraparound decks and additional entrance doors
Prayer Room
Food storage and loading/unloading areas
Dry hydrant for fire suppression
Site preparation and removal of existing structure
State of the art septic system (installed in 2018)
Site plan and permits (completed in 2019)
Already Completed:
Demolition and site prep
Foundation
Exterior plumbing
Framing
Trusses
Roofing
Windows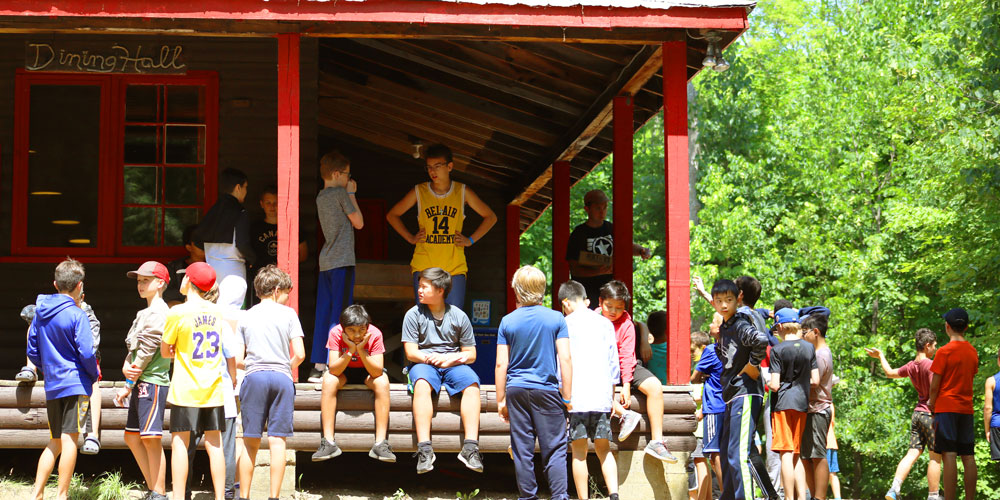 Funding Update (We're Almost There!)
We have $435,000 left to raise! Thank you to those who have already donated to support the new Dining Hall. As we approach year-end, would you prayerfully consider making a final donation to get us to the finish line? Please click here to donate online or for more details on other donation methods! Please do not hesitate to reach out to
[email protected]
if you have any questions.
.
Give Now
An Update from Boys Camp Summer 2022
Dylan Knibbe, Boys Camp Director

This summer was about rebuilding. It was our first summer back at the Boys Camp site since 2019, which presented unique opportunities and challenges. Being in person with hundreds of campers and staff this summer was exciting. Campers got to be kids at camp again – to go stargazing, try sailing out on the lake, have a blast playing camp-wide games, and more. Staff were encouraged to hear laughter from the different sections, see campers try new things during activities, and facilitate conversation that encouraged campers to grow in their relationship with Christ. It was what we had all been looking forward to for the past few years.
This summer also made us excited for what's to come at Boys Camp in the future. While it was great to welcome so many faces to Boys Camp for the first time, I'm excited to have campers and staff return to a place that's more familiar next summer. Although we made meals work down at the Boys Camp lodge, I look forward to gathering together in a new dining hall. We have rebuilt many relationships and opportunities this summer – but in many ways, this summer was only just the beginning.
Help build new dining moments!
Give Now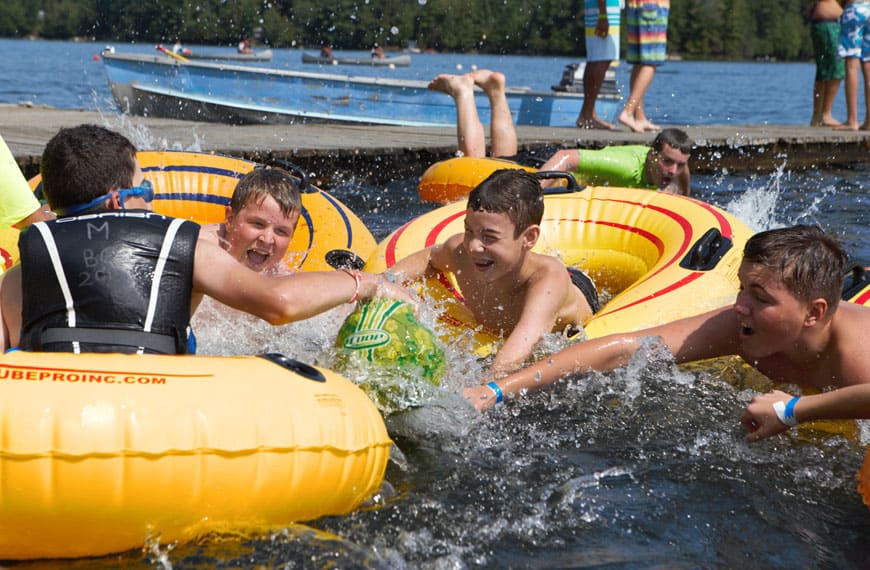 If you would like to meet with us and talk about donation options or to hear more about the building and development plan, please contact:
Dylan Knibbe, Boys Camp Director –

[email protected]
Cheques can be mailed to:
Pioneer Camp Ontario
942 Clearwater Lake Rd.
Port Sydney, On
P0B 1L0
Please put "Boys Camp Dining Hall" in the memo line
Help this valuable and powerful ministry remain strong into the future by giving to this project. Donate today!